What's New? Click the title to find out:
An Invitation to Area Businesses
News from The Free Library of Philadelphia
---
An Invitation To Area Businesses!
Join the Friends of the Falls of Schuylkill Library and partner with us in support of our Falls Library, a neighborhood treasure.
---
Events at Falls Library
Chair Yoga at the Library
Tuesday, March 21, 2023, 1:00 P.M.
(This is a repeat of the Tuesday, March 14 event)
Falls of Schuylkill Library
Chair Yoga allows you to perform yoga poses while seated or using a chair for balance. Chair-based/adaptive yoga offers the same benefits of traditional yoga, like boosting strength, flexibility and mental well-being. The focus of this program is to work with people who may have some form of physically debilitating condition which would make traditional yoga poses difficult to perform. We will also work on stretching, balance and relaxation. Enjoy the calm, peace, and self-acceptance of yoga no matter what shape you are in. This class is taught by Megan Do Nascimento, who has taught extensively in the area. For adults of all ability and skill levels.
Please dress comfortably.
---
Click here just before 6:30 PM, Wednesday, March 22, to join this Zoom event
The Irish in America – The Kellys of East Falls
A program presented by the East Falls Historical Society
During the nineteenth century, no ethnic group populated the Falls of Schuylkill so much as the Irish. Many Irish immigrants, and their daughters and sons, found work at the immense textile mills of John and James Dobson. Some had likely been skilled weavers in Ireland. Other Irish immigrants escaping the famine worked as laborers, or as domestics and stablemen at the country estates along School House Lane. The Irish of the Falls founded St. Bridget Church. Soon, the Irish of growing Philadelphia learned a variety of trades. Several became prominent contractors, such as John B. Kelly, father of Grace.
On March 22, Mary Burke, Professor of English at the University of Connecticut, will discuss Irish identity and the Kellys of East Falls, with a focus on Grace's uncle, the Pulitzer-prize winning playwright George Kelly. She will also tell us about Philip Barry, another Irish-American playwright, whose 1939 play "The Philadelphia Story" was reworked into "High Society," the hit musical whose cast included Grace Kelly. The title of Mary Burke's presentation is "Grace Kelly, George Kelly and Philip Barry in their Irish-American Contexts."
Burke is the author of the recently published Race, Politics, and Irish America – A Gothic Tale.
The free program will be presented by the East Falls Historical Society via Zoom on March 22, 2023, at 6:30 pm. Click here a minute or two before 6:30 PM on Wednesday to join the Zoom event.
The program will be recorded and available subsequently on our website, https://eastfallshistoricalsociety.org/ Please email eastfallshistory@gmail.com if you have questions
---
Are you at risk for falling? Do you have any drug interactions?
Thursday, March 30 – from 1 to 3 pm
Falls Library, 3501 Midvale Ave.
Drop in for FREE screenings blood pressure, balance, fall risk, and hand strength administered by Occupational Therapy students from Jefferson University.

And bring a list of all your medications name, frequency, dosage, and over-the-counter drugs for a FREE review by Janet Eaton, RN, a member of East Falls Village.
Sponsored by East Falls Village. No registration needed.

---
Lots of News from The Free Library of Philadelphia!
Here's their March 2023 email.


Women's History Month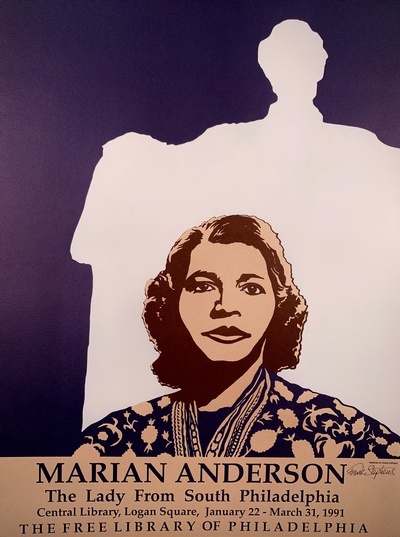 March is

Women's History Month

! To celebrate, the Free Library will be spending the month highlighting some of the many remarkable women from its collections, from Beatrix Potter to Marian Anderson, so check out the Library's blog and social media for more information.

The Library will also have special book lists and reading recommendations, as well as deep dives into past and upcoming Author Events conversations, ideas for how families can participate, and much more.



One Book, One Philadelphia 2023 Announcement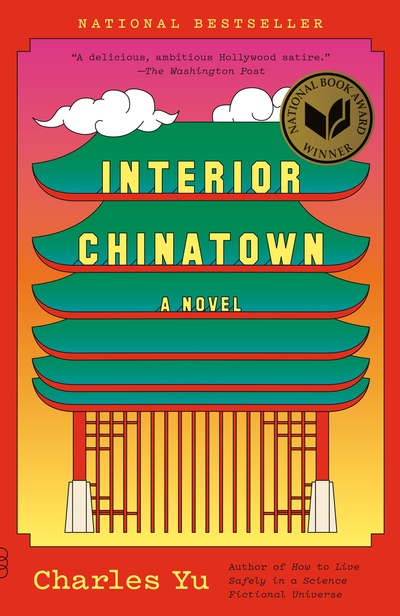 Last month, the Library was honored to announce that the 2023 One Book, One Philadelphia featured selection is Charles Yu's Interior Chinatown! Meanwhile, young readers around the city will join the conversation with youth companion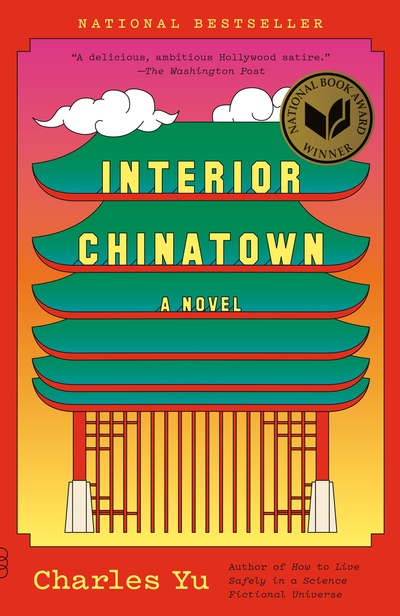 titles American Born Chinese by Gene Luen Yang and Drawn Together written by Minh Lê and illustrated by Dan Santat. Be sure to borrow your ebook, audiobook, or physical copies from the Free Library's catalog today, and get reading!

From April 20 to June 22, dozens of free-to-the-public events, discussions, and creative workshops will center on the featured titles, so stay tuned over the coming weeks!

Mapping Imagination Exhibition Opening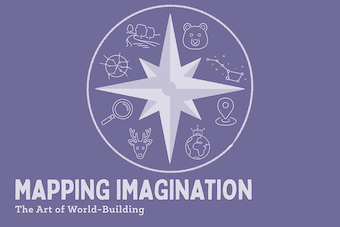 Opening Monday, March 6 in the William B. Dietrich Gallery on the third floor of the Parkway Central Library, Mapping Imagination: The Art of World-Building is an exhibition that will explore the creative and artistic choices that mapmakers use to build worlds and enhance storytelling. Elements from traditional maps of real places and imaginary maps from various genres—Fantasy, Science fiction, Manga, and more—are displayed to highlight the role artistic and creative decisions play in building and characterizing real and fantastical worlds.

LEAPtops at the Library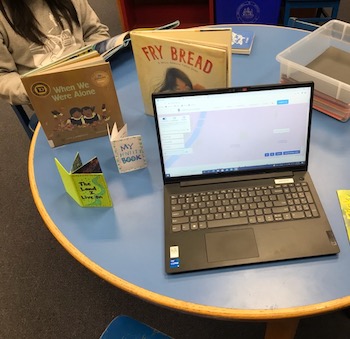 Great news! The Free Library's Literacy Enrichment Afterschool Program (LEAP) recently upgraded and replaced existing LEAPtops (laptop computers designated for use by LEAP) to be used during out-of-school hours for homework help and enrichment activities



LEAP provides free homework assistance, leads interactive STEAM and humanities programs, and promotes a love of reading at libraries throughout the city.





Free Library Author Events
Conversations this month include: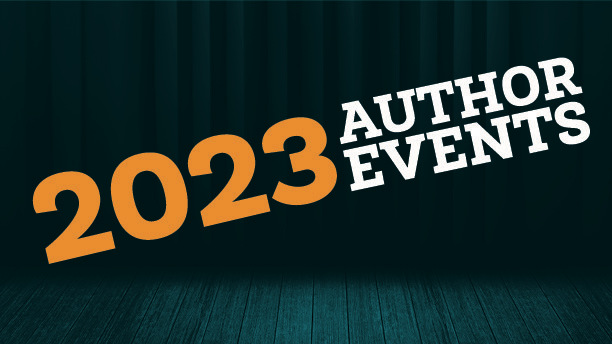 Debra Lee (I Am Debra Lee: A Memoir), in conversation with Tamala Edwards, on Thursday, March 9;

Ari Shapiro (The Best Strangers in the World: Stories from a Life Spent Listening), in conversation with Michael Solomonov, on Thursday, March 23; and

Emily St. John Mandel (Sea of Tranquility), in conversation with Laura McGrath, on Tuesday, March 28.
All events are in person and start at 7:30 p.m., unless otherwise noted.

More to Explore in March


The Free Library offers thousands of events across its system each year, some in-person and some virtual, as well as robust services and resources! Visit the Library's website to find something that interests you! Here's a sampling of what you can expect to find this month:
Stop by the Whitman Library on Tuesday, March 7 between 3:30 and 5:30 p.m. to discover objects and artifacts from Philly's own Mütter Museum. A museum educator will be in attendance to answer questions at this all-ages program. The Mütter Museum is a medical history museum that helps the public appreciate the mysteries and beauty of the human body.
The Oak Lane Library will host a Queen Imperial Waistbead Workshop on Friday, March 10 at 3:30 p.m. This one-hour workshop will provide in-depth information on the history of waistbeads, tracing them from tribes in Africa to the United States today. Participants will be able to create their own waistbeads.

It's easy to feel isolated when you're raising a child with autism, especially after a new diagnosis, but you don't have to feel that way. Many others are taking that same journey, and are happy to help you and your child find your way forward. Join the Fumo Family Library for this virtual monthly installment of Not a Typical Kid: A Support Group for the Families of Children on the Autism Spectrum on Monday, March 27 at 6:00 p.m. Meet, ask questions, and share your experiences with other families.
Find up-to-date information on neighborhood library closures on the Library's Locations page.

The Free Library is one of the most important educational and cultural institutions in Philadelphia. While the City of Philadelphia provides public funds for the operations of the Free Library, it is through the Free Library of Philadelphia Foundation and the generosity of private funding from individuals, foundations, and corporations that the Free Library is able to offer many of the Library's incredible programs and activities that advance literacy, guide learning, inspire curiosity throughout the region, and help deliver on the promise of an equitable future for all of Philadelphia's children, families, and communities.
© 2023 The Free Library of Philadelphia Foundation.
All rights reserved.
---
Join the Friends of the Falls Library!
Membership is open to all individuals and organizations interested in supporting the Friends.
---
Our Values
The Friends of the Falls of Schuylkill Library is an all-volunteer community member organization promoting the Falls of Schuylkill Library's services and supporting the preservation of the Library, an original Andrew Carnegie funded library.
• The Friends value our library for its history, its central location, and its content which is free to everyone.
• We value the Library as a community meeting place; it is the heart of East Falls.
• We value literacy and library programs that work toward it.
• We value meeting the needs of a diverse community by encouraging and funding library programs open to anyone, whether a library card holder or not.
• We value cooperation with other East Falls organizations in supporting a vibrant community.
If you have any questions please contact us Click Here
---
---

---