---
Craft Sale! October 7, 2023!
10:00AM to 4:00PM
Save the date and stay tuned for more information.
VENDORS WANTED!
SELL YOUR HANDCRAFTED ITEMS WITH US!
Tables provided. No need to bring your own.
Volunteers available to help you set up and take down.
Handicapped accessible entrance.
Easy entry from Warden Drive.
Unload at door, park nearby.
Food trucks onsite.
Select a FULL TABLE (72"X29") FOR $25 or HALF TABLE $15 (36"X29") FOR $15.
Click here for information and to sign up online.
Prefer a paper form? Click here to download it.
---
What's New? Click the title to find out:
Events at the Library: Check out our new Events Calendar on the Events page.
An Invitation to Area Businesses
News from The Free Library of Philadelphia
---
Two Fiber Arts Groups!
Fiber Arts Group 1 MEETS WEEKLY – Every Tuesday, 2 to 4 PM, Main room
NEW DATES! Fiber Arts Group 2 MEETS MONTHLY – Third Mondays of the month: September 18, October 10, November 20, December 18. 5:30-7:30 PM., in the Downstairs Community Room.
Craving for a crafts group to meet up with? Want to connect, socially, with other creatives working on portable crafts projects? Looking to share your crafts project or project ideas with other creatives? Stop by the Library – bring a portable craft project (knitting, crocheting, hand-sewing, embroidery, jewelry, etc) that you are working on. Don't know how, but want to learn to hand-craft from others who are passionate about their projects? Stop in and watch and learn some basics.
---
---
An Invitation To Area Businesses!
Join the Friends of the Falls of Schuylkill Library and partner with us in support of our Falls Library, a neighborhood treasure.
---
Lots of News from The Free Library of Philadelphia!
Here's their August 2023 email.
View this message on our website.


Family Fun Month at the Library!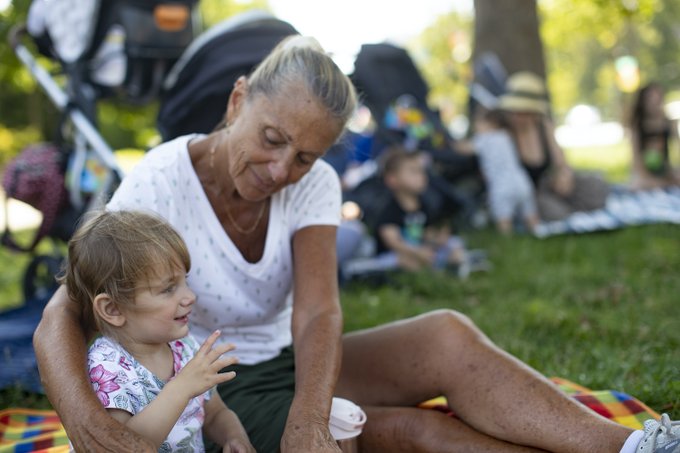 August is Family Fun Month, and the Free Library is a great place to celebrate! Whether you participate in Summer of Wonder programs, attend movie nights or storytimes, or enjoy activities you can do together at home, the Library's events calendar is your key to making memories! Meanwhile, the catalog has recommendations for that family road trip or beach day, so no matter what your summer plans may hold, don't forget to bring us along!

Summer Saturdays at 10 Locations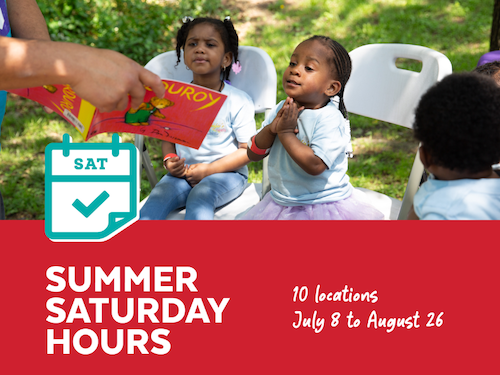 The Free Library is thrilled to announce Saturday hours at

10 of its neighborhood library branches

for the summer! Now through August 26, select branches will be open from 10:00 a.m. to 5:00 p.m. The Free Library is excited to expand access to more neighborhood branches as it continues improving staffing efforts system-wide, so stay tuned!



Two Library Locations Closing for Rebuild Renovations

Construction is set to begin on two Free Library locations in the coming weeks, with Lawncrest Library closing August 4 and Blanche A. Nixon/Cobbs Creek Library closing September 1. Each will undergo extensive renovations as part of Rebuild, the City's historic $400 million investment into parks, recreation centers, and libraries. More information—including where to find programs and services during the closures—can be found on our Renovations and Closings page.



Announcing a $1 Million Pew Grant
We are thrilled to announce that the Free Library of Philadelphia Foundation has been awarded a three-year, $1 million strategic planning grant from The Pew Charitable Trusts! This investment comes at a critical time, and will allow the Foundation to work with the Library to build a comprehensive strategic plan to create a new vision for our work, which will be driven by a process that is trauma informed; grounded in diversity, equity, and inclusion (DEI) principles; and responsive to community needs. Through Pew's generous gift, the work we pursue will also help define the relationship between the Foundation and Library moving forward, unified around mission but operationally distinct. We are most grateful to Pew and are excited to begin the deeply important work ahead!

Free Library Author Events
Conversations this month include: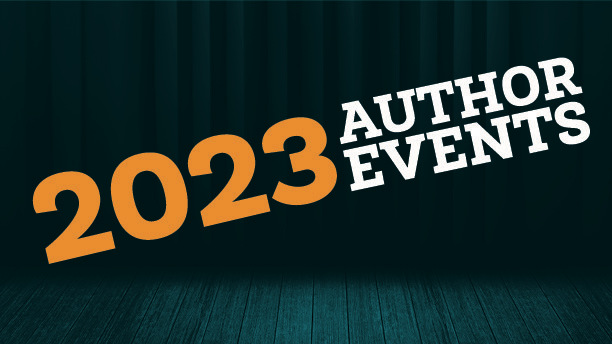 All events are in person and start at 7:30 p.m., unless otherwise noted. Non-ticketed events are pay what you wish.

More to Explore in August

The Free Library offers thousands of events across its system each year, some in-person and some virtual, as well as robust services and resources! Visit the Library's website to find something that interests you! Here's a sampling of what you can expect to find this month:
The City of Philadelphia's Youth Care Team will host a workshop at the Field Teen Center on Thursday, August 3, at 3:00 p.m., with topics including consent, healthy relationships, and boundary building. Open to individuals ages 12–18.
The Science and Wellness Department at the Parkway Central Library will partner with Penn Medicine for a talk on healthy brain aging on Tuesday, August 15, at 2:00 p.m.
The Free Library is again partnering with the Museum of the American Revolution for fun summer programs at libraries across the city! Upcoming topics include spies of the Revolution and thinking like a historian.
Find up-to-date information on neighborhood library closures on the Library's Locations page.
The Free Library is one of the most important educational and cultural institutions in Philadelphia. While the City of Philadelphia provides public funds for the operations of the Free Library, it is through the Free Library of Philadelphia Foundation and the generosity of private funding from individuals, foundations, and corporations that the Free Library is able to offer many of the Library's incredible programs and activities that advance literacy, guide learning, inspire curiosity throughout the region, and help deliver on the promise of an equitable future for all of Philadelphia's children, families, and communities.
© 2023 The Free Library of Philadelphia Foundation.
All rights reserved.
---
Join the Friends of the Falls Library!
Membership is open to all individuals and organizations interested in supporting the Friends.
---
Our Values
The Friends of the Falls of Schuylkill Library is an all-volunteer community member organization promoting the Falls of Schuylkill Library's services and supporting the preservation of the Library, an original Andrew Carnegie funded library.
• The Friends value our library for its history, its central location, and its content which is free to everyone.
• We value the Library as a community meeting place; it is the heart of East Falls.
• We value literacy and library programs that work toward it.
• We value meeting the needs of a diverse community by encouraging and funding library programs open to anyone, whether a library card holder or not.
• We value cooperation with other East Falls organizations in supporting a vibrant community.
If you have any questions please contact us Click Here
---
---

---